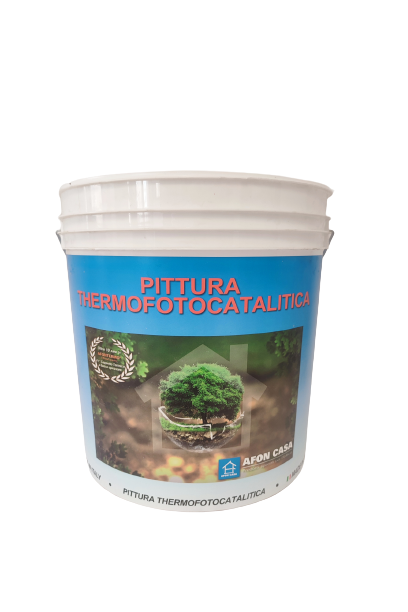 building products afon casa
Paints suitable for Afontermo thermal insulation projects
Thermophotocatalytic paint
THERMOPHOTOCATALYTIC PAINT, highly transpiring, thermal, reflective with photocatalytic properties. For indoor and outdoor use, it prevents heat dispersion, increases energy savings and significantly improves living comfort. Suitable as an AFONTERMO® finish.
Thermophotocatalytic acrysiloxane paint
THERMOPHOTOCATALYTIC ACRYLSILOXANE PAINT, thermal, reflective and highly breathable, suitable for outdoor use. The product has photocatalytic properties that attack polluting agents. It protects the underlying plaster from rainwater and it is suitable as an AFONTERMO® finish for outdoors.
LIMESTONE PAINT, is an highly transpiring paint for interior use. The product has excellent vapor permeability and thermal insulation.
Are you looking for a specific paint for your project?
Contact us for more information on Afon Casa products, and we will be glad to find you the best solution.